Oct. 9, 2020, update:
National Weather Service Doppler radar imagery, Air Force Reserve 
Hurricane Hunter aircraft data, and surface observations indicate 
that Delta has made landfall near Creole, Louisiana, around 600 PM 
CDT (2300 UTC) with estimated maximum sustained winds of 100 mph 
(155 km/h). NOAA
Hurricane Delta makes landfall just 10 miles from the place that Hurricane Laura made landfall just six weeks ago. Dalet made landfall as the 7th day of the Feast of Tabernacles closed. It may be the 17th billion dollar disaster of this year — a record. The previous record was three years ago and in 2005.
Among things of note:
All the ways Hurricane Delta is a historic storm

Delta is now the second-strongest storm of the year in the Atlantic Basin, only 5 mph behind Hurricane Laura, which reached 150 mph in the Gulf of Mexico. And when Delta strengthened to a Category 4 hurricane with winds of 145 mph, it cemented itself as the strongest Greek alphabet storm in history.

Delta's current track has it 

heading northwest into the Gulf of Mexico

 late Wednesday, then turning due north as it approaches the US. Once it hits along the Gulf Coast, Delta will become the 

10th named storm to make landfall this year in the continental US — the most in one year

(after 1916, which saw nine landfalls). (

CNN

)
Delta has been, or will be, a noteworthy storm on a few levels. Among the notable marks:
First hurricane named after a letter in the Greek alphabet to make landfall in the continental U.S.;

Second storm named after a letter in the Greek alphabet to make landfall in the continental U.S. after Tropical Storm Beta, which made landfall near Port O'Connor, Tx., on Sept. 21;

Strongest storm ever named after a letter in the Greek alphabet, eclipsing Hurricane Beta (2005), which reached 115 mph;

Fastest storm to intensify from tropical depression to Category 4 storm in modern records. Delta beat Hurricane Keith (2000) by six hours for most rapid intensification;

The 10th named storm to make landfall in the continental U.S., beating the record nine established in 1916;

Fourth named storm to make landfall in Louisiana this year, joining Tropical Storms Cristobal and Marco and Hurricane Laura. That ties a mark established in 2002 among Tropical Storms Bertha, Hanna, Isidore and Hurricane Lilli. More than 6,600 Laura evacuees remain in hotels around the state, mainly in New Orleans, because their homes are too heavily damaged to return;

Earliest 25th named storm ever to form. The previous mark was established by Tropical Storm Gamma, which formed in the Caribbean Sea on Nov. 15, 2005;

Third major hurricane of the 2020 season, joining Laura and Teddy, which both were Category 4;

Second-strongest hurricane in the Atlantic basin this year at 145 mph, just 5 mph behind Laura. (Sun Sentinal)
---
Update on Oct 5th.
Delta went from a tropical depression to a Category 4 hurricane in about 30 hours from Monday to Tuesday.

At one point, Delta's winds had increased by 85 mph in 24 hours. That's the largest jump in wind speed in October since Hurricane Wilma in 2005, the last major hurricane to strike Cancun. (

CNN

)
---
Original post from Sunday, Oct. 4th, 2020.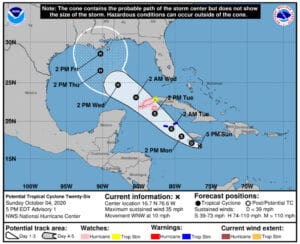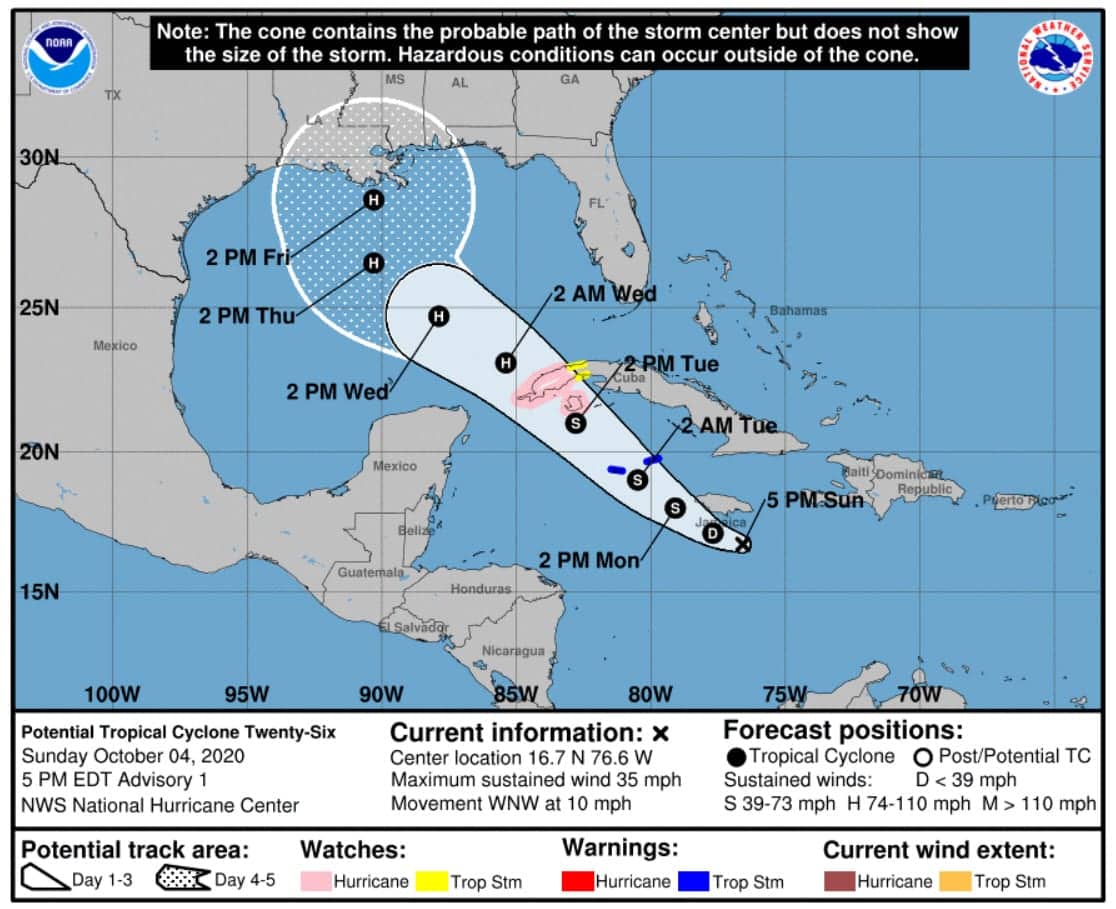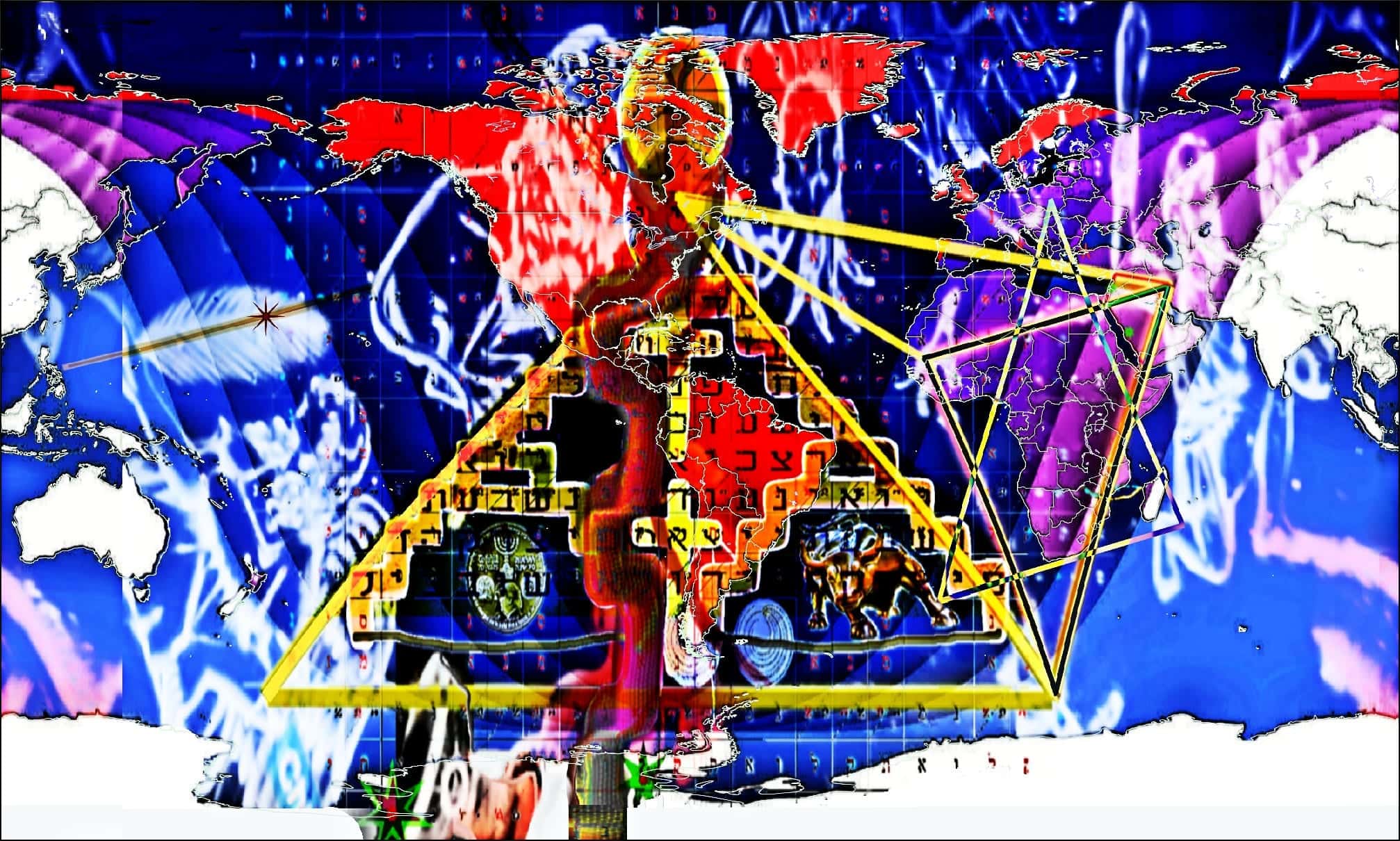 I believe that God speaks in many ways, including the names of hurricanes.
Right now, it's just classified as potential storm #26 by the National Hurricane Center. But it is expected to become Hurricane Delta before long. The storm by the same name held special importance 15 years ago and was predicted before it happened, even by name.
Update: Becomes "TS Delta" at 8 a.m., Oct 5, 2020, Tishri 17th, (i.e., the next day).
Only the second time ever Greek letters used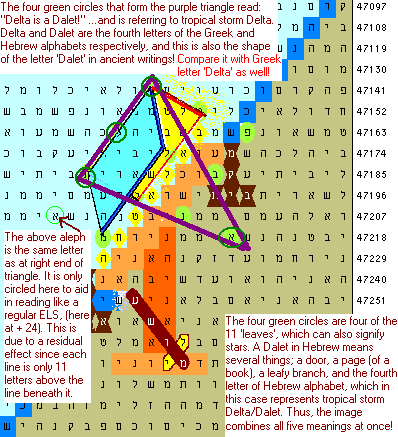 This is just the second time in history that Greek letters are used, having run out of regular names due to an overactive season.
I will add to this post as it unfolds.
The letter "Delta" (Dalet in Hebrew) means a doorway in greek, which is the same meaning as the name Ianus — the name of the hurricane that made landfall in Greece half-a-month ago as Rosh Hashannah began, (the Jewish New Year). Ianus is a false god who claims to be "The First and the Last" and holds the keys to doorways, including the underworld.
Take 'leafy branches' on the Feast of Tabernacles
In the above image from 15 years ago, notice that the Hebrew letter Dalet (Delta) can also mean, "A leafy branch".  Right now we are in the Feast of Booths. As I said in the earlier post today,  during the Feast of Booths/Tabernacles the observant are to take "leafy branches" and make booths to tabernacle in.
On the first day you must take for yourselves branches from majestic trees–palm branches, branches of leafy trees, and willows of the brook–and you must rejoice before the LORD your God for seven days. Lev. 23:40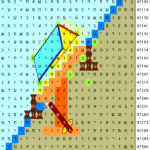 Also, notice the diagonal seven-branched Menorah that the open door sits upon, and this Menorah is also a "leafy tree" at a stream. (Click to enlarge. See document from 15 years ago for more information.) The Feast of Tabernacles is for seven days. Thus, it's fitting that Delta would form in agreement with the BIble code. (Greek Delta took its name from Dalet, which can mean door or leafy branch.)
Tabernacles in the Book of Jubilees
Allow me to quote from the same verses from the non-canonical Book of Jubilees referred to in the earlier post today about Trump:
Therefore it is ordained in the heavenly tablets concerning Israel that they will be observers of the feast of booths seven days with joy in the seventh month which is acceptable before the LORD (as) an eternal law in their generations throughout all (time), year by year.

And there is no limit of days for this because it is ordained forever concerning Israel so that they should observe it and they should dwell in tents and that they should place crowns on their heads and so that they should take branches of leaves and willow from the stream. (See below leafy tree at the stream in the Picture Bible Code.)

And Abraham took branches of palm trees and fruit of good trees and each day of the days he used to go around the altar with branches. Seven times per day, in the morning, he was praising and giving thanks to his God for all things. (Book of Jubilees 16:29-31)