Parallel Geneology in Genesis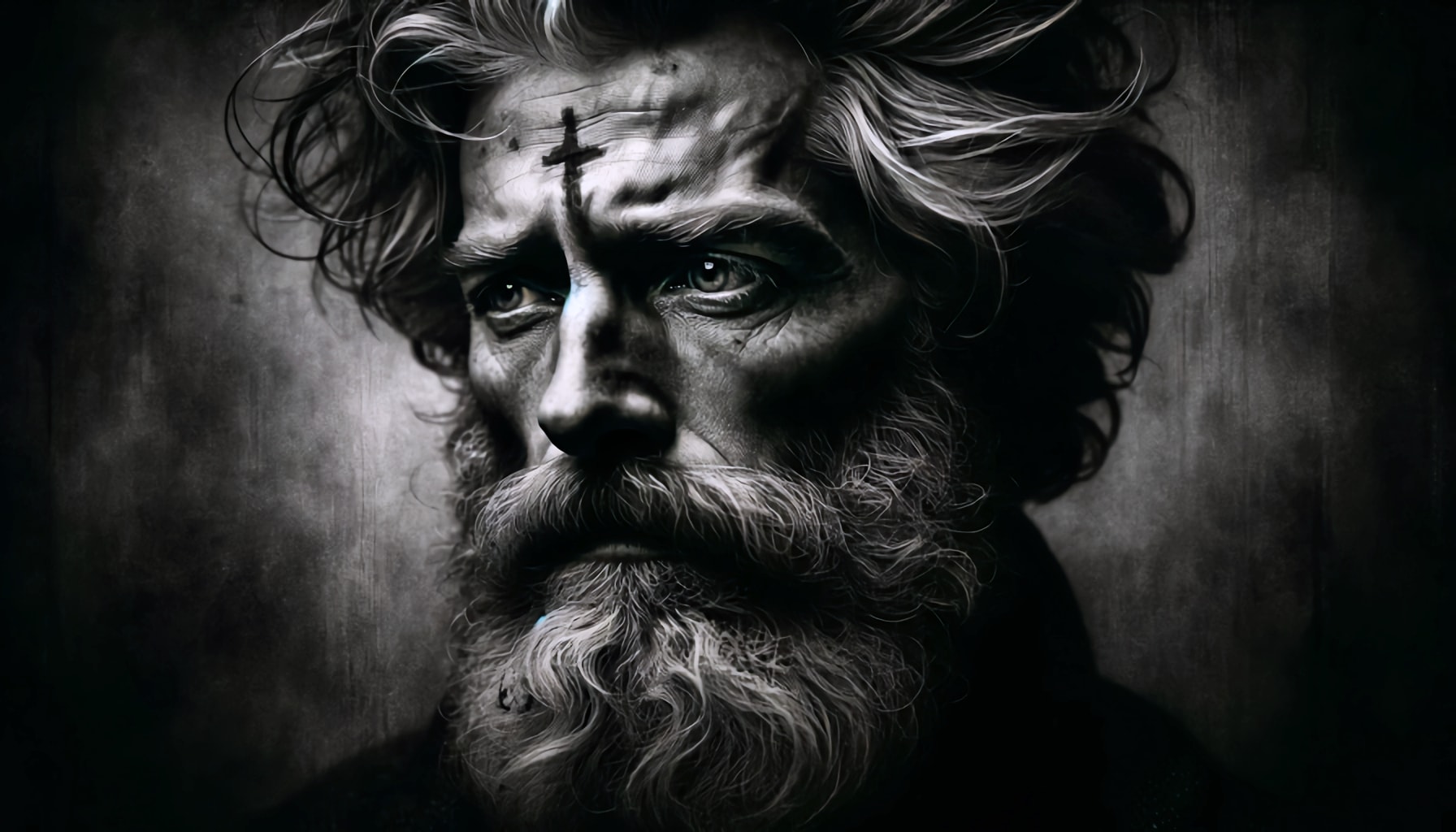 In Genesis, the ungodly lineage of Cain features names parallel to those in the godly seed. This has been a subject of scholarly debate for centuries. The text emphasizes these names through a mathematical pattern of sevens, including references to 7, 77, 777, and less obviously to 70×12, 70×13, 182+595, and even 70×7 in the LXX. This pattern contrasts with Jesus' teachings, where he uses similar numerics to denote "vengeance" and "forgiveness." Notably, 1260 is also present, equating to half of seven years (7×360).
Mahalalel and Enoch in the genealogy stand out by crisscrossing to their corresponding evil counterparts, unlike the rest, who are simply parallel. Mahalalel and Enoch symbolize the two witnesses of Revelation 11, described as "two lamps" standing before the world for 1260 days before ascending to heaven. Mahalalel, meaning "One who shines for God," and Enoch (which means "disciple/teacher" and, by implication, a light shining on ignorance), who also ascended to heaven without dying, lived for 895 and 365 years, respectively. Their combined years total 1260, representing a "time (365), times, and half-a-time (895)."
Their evil counterparts, "Enoch," who built the first city—a precursor to "Mystery Babylon," and "Mehujael" (meaning "God manifested") represent the false prophet and the antichrist, respectively, of Revelation 13.
Jarod/Irad are at center. We are told in the Book of Enoch that the Watcher Angels who rebelled descended from heaven to earth "in the days of Jarod." Thus, the "days of Jarod" are a synonym for the "last days." The six-pointed star represents the third of the stars/angels cast down from heaven who counterfeit God's every move.
The Meaning-of-Names Bible Code is also found here.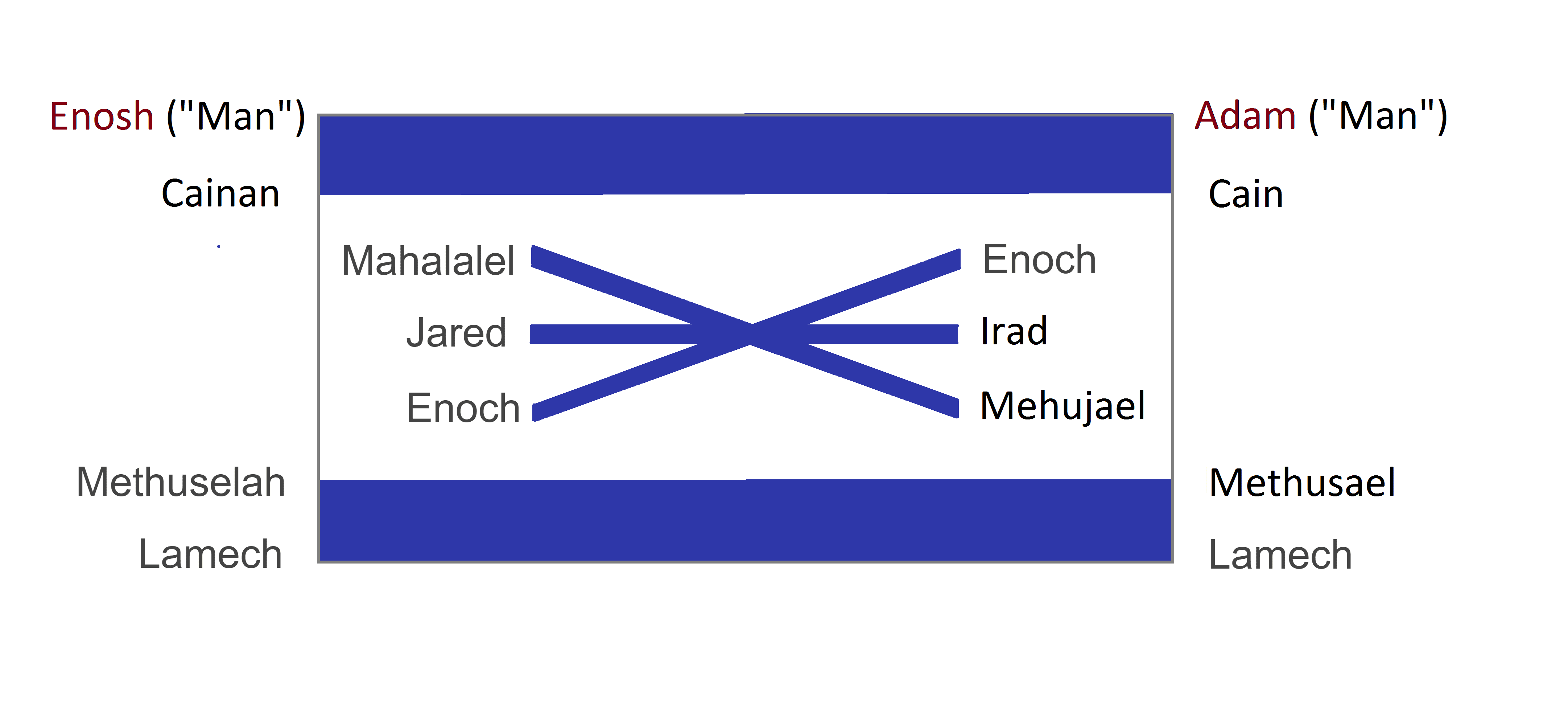 And they were in all two hundred; who descended (in the days) of Jared on the summit of Mount Hermon.

Book of Enoch 6:6
The 77 names from "God" to "Jesus", the "Son of God", which is also 70 names from Enoch. When strung together, the meaning of all these names tells a story that interprets the epochs wherein each of these ancestors of Christ lived. The flag also includes an acrostic.
Interestingly, seven years from now (2025) is the 70th jubilee (70x7x7 years) from when Israel entered the Promised Land, and the jubilee cycles officially began (1406 BC), which is when Moses died, thus completing that genealogy. Moreover, 70 years had elapsed from when Israel became a nation. This also means that Israel will celebrate its 77th year in seven years.
The two flags are close but are not an exact match. Perhaps the flag created by the parallel names refers to a coming conflict between the godly seed and the ungodly seed?
The star in the middle of the flag resembles two tridents overlapping each other — a symbol associated originally with Nimrod, "the mighty hunter before the Lord", who in turn is a proto-type of antichrist (Gen. 10:9).