Click on the below link for a detailed explanation of these charts.
---
The theme of each is the prophecy in Deuteronomy, ultimately fulfilled in Christ who bore our sins for us. He is our rest, (Heb. 4).
I will scatter you among the nations and will draw out my sword and pursue you. Your land will be laid waste, and your cities will lie in ruins. Then the land will enjoy its sabbath years all the time that it lies desolate and you are in the country of your enemies; then the land will rest and enjoy its sabbaths. All the time that it lies desolate, the land will have the rest it did not have during the sabbaths you lived in it.

" 'But if they will confess their sins and the sins of their ancestors—their unfaithfulness and their hostility toward me, which made me hostile toward them so that I sent them into the land of their enemies—then when their uncircumcised hearts are humbled and they pay for their sin, I will remember my covenant with Jacob and my covenant with Isaac and my covenant with Abraham, and I will remember the land. For the land will be deserted by them and will enjoy its sabbaths while it lies desolate without them. They will pay for their sins because they rejected my laws and abhorred my decrees. Deut. 26:33-35; 40-43
The Sabbath Pattern:
Missing sabbaths must be accounted for. This means that every seventh day/year etc. must rest. God keeps track of missed sabbath-years for the Land, ( 2 Chron.36:21). When missed years accumulate to the amounts revealed in Daniel 9, then the land rests by force. The pattern reaches its climax at the First and Second Coming of Christ.
The pattern points to AD 2025 and AD 2061 as the logical outcome of all that went before. The fractal nature of time precludes certainty as to when Christ returns, but it does paint a picture of the glory of His Coming.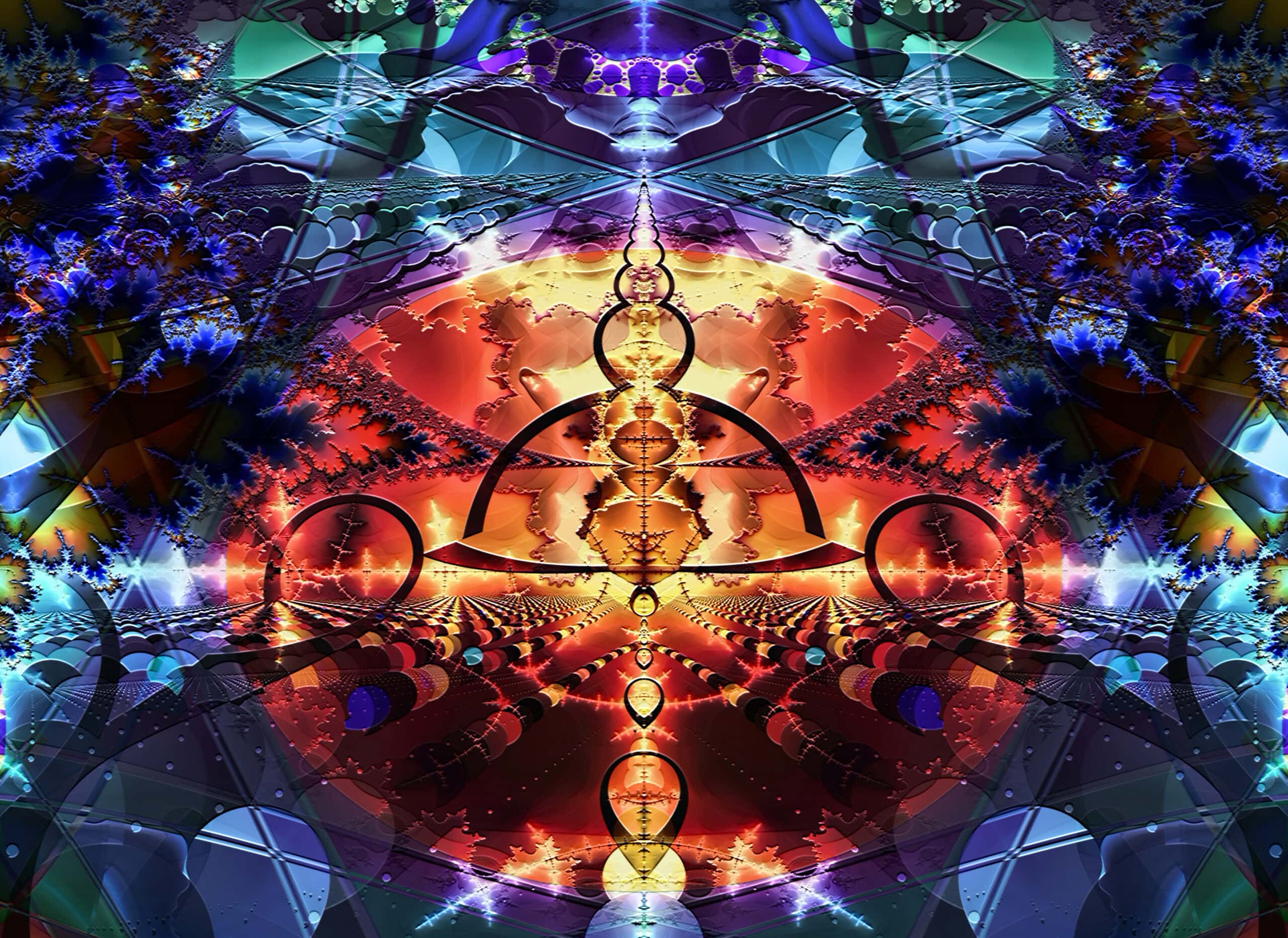 All dates in the charts include an extra seven-year transition, carried over from Creation.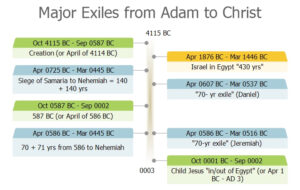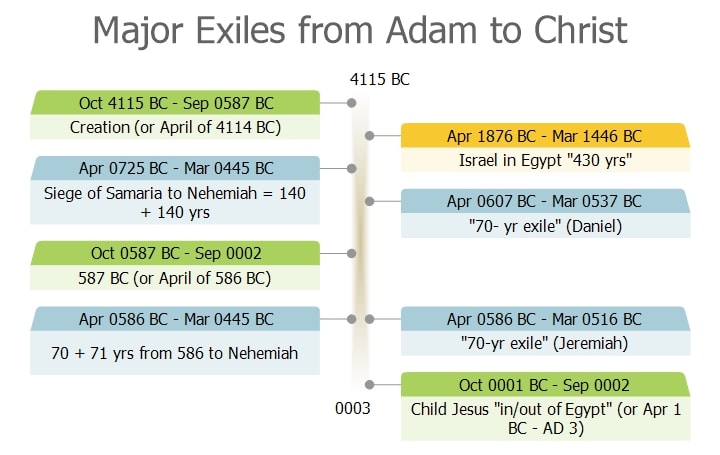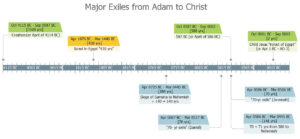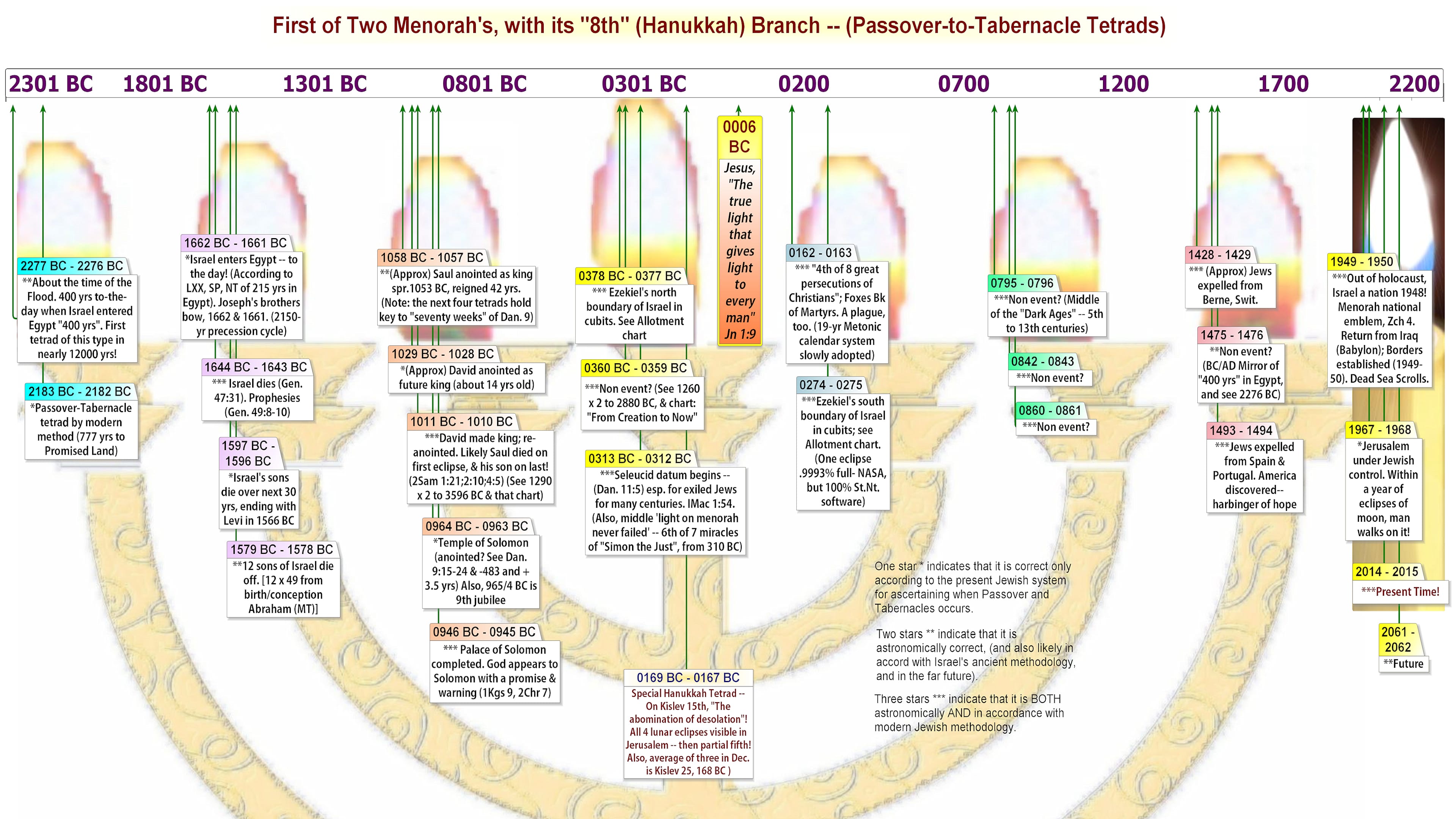 Exiles/Sabbath Rests (Using the "Key of 23")

Below is the "Short Chronology" (i.e., 'the normal chronology'). It includes notes about "23" for reference purposes.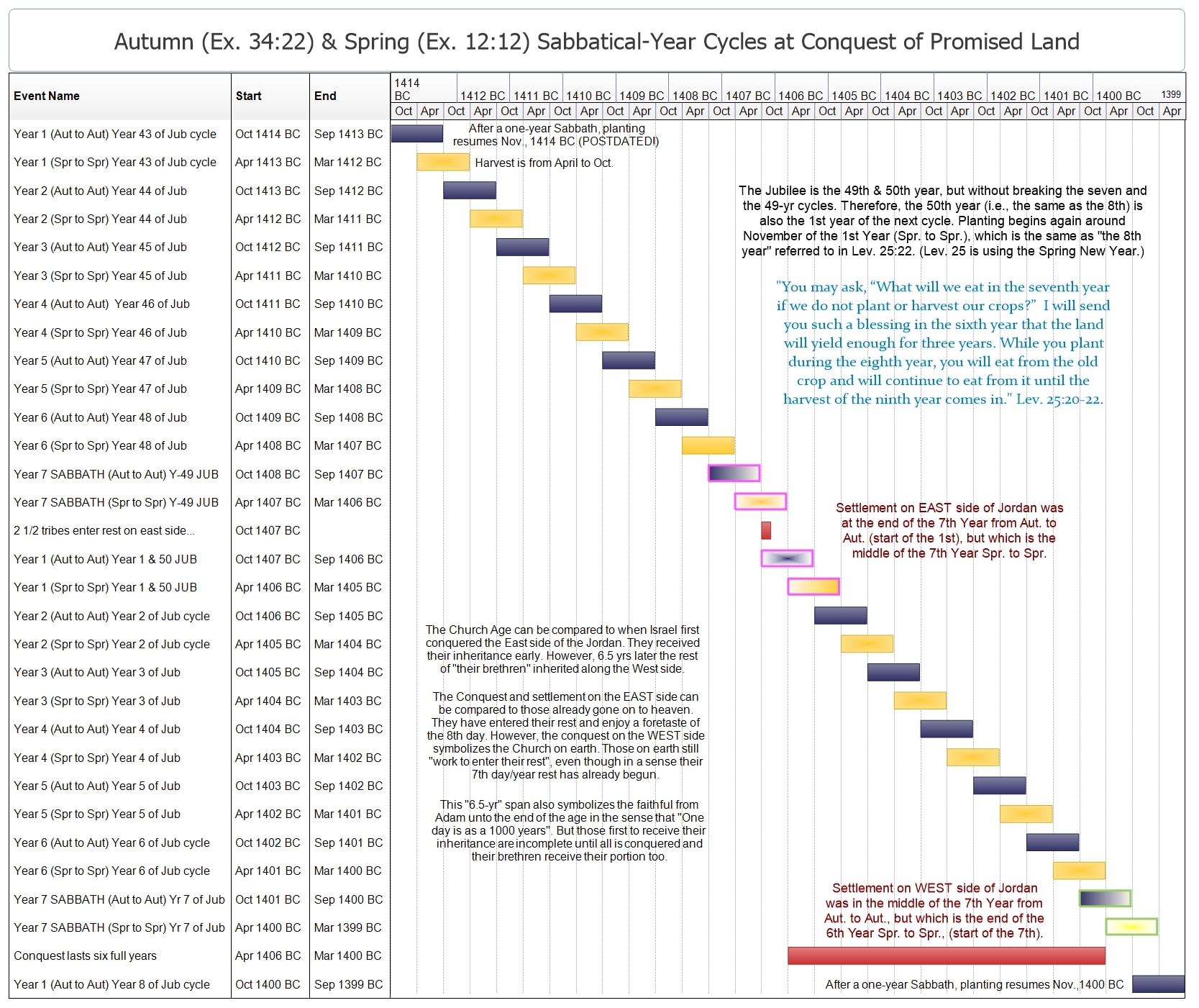 Click on the below link for a detailed explanation of these charts.
Long Chronology Also Keeps Pattern
The first chart is the pattern. The second chart is the Long Chronology itself for reference purposes.


The Long and Short Chronologies when combined yield the clearest fulfillment of Daniel 9

For more about the Pillar, click here.
When comparing the above chart with the below Babylonian Chronology, "Enoch's ascension" in "45995 BC" is computed with the said "back 6480 yrs" and "30 yrs".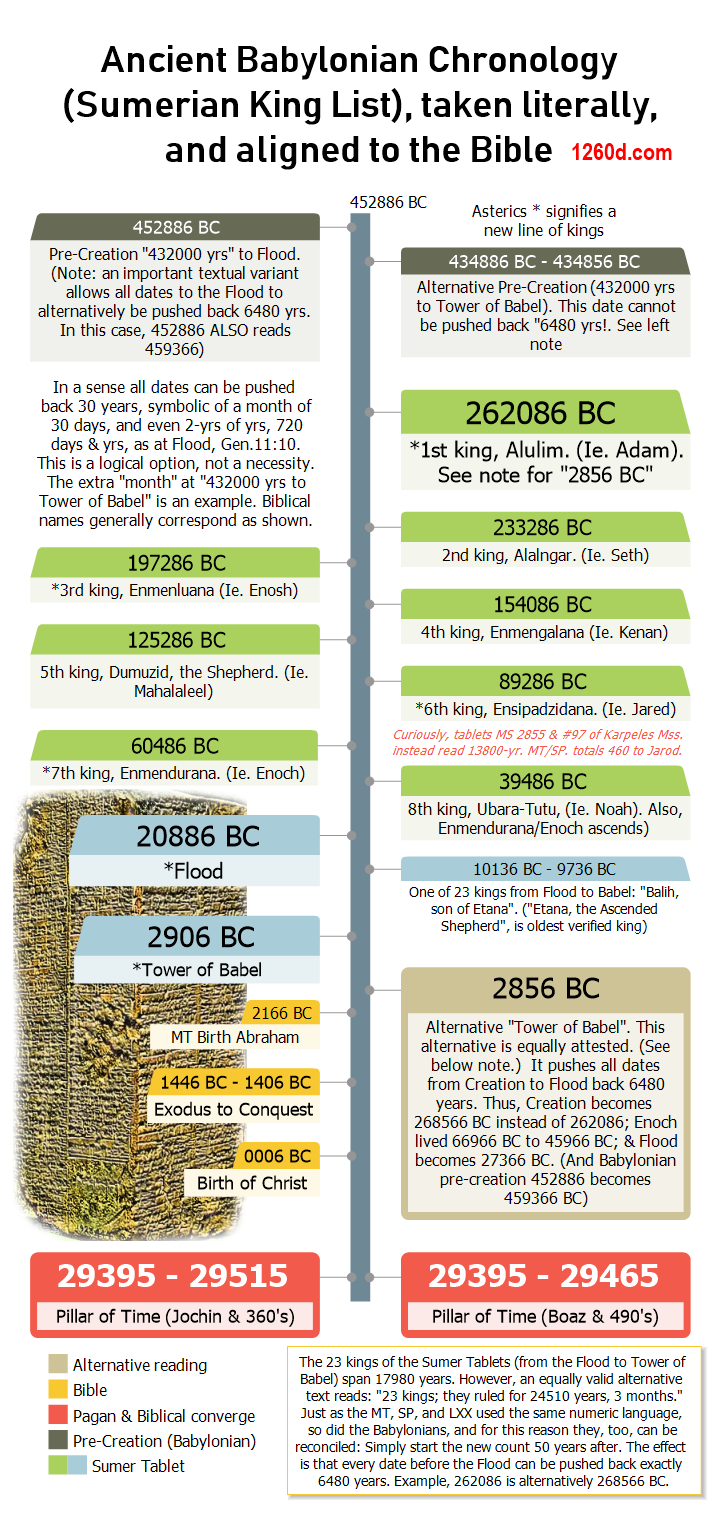 Click on the below link for a detailed explanation of these charts.
Also, see:
Suggested Video and Podcast by The Bible Project