For two years now there has been famine in the land, and for the next five years there will be no plowing and reaping, Gen 45:6.
The key of 23
The understanding of Jewish chronology is a small part of a larger study about how 23 converts to 25.
The above is a quote from the post: "7.0 earthquake at the location of the Seven Churches of Revelation and Hurricane Eta", Nov. 1, 2020.
The below video was posted today, Friday the 13th of November, 2020, which on the 360-calendar is Hanukkah. It is without interpretation. It is for David.
However, anyone who wants to understand, can. Read the past two posts as well as the internet addresses at the upper left in the video.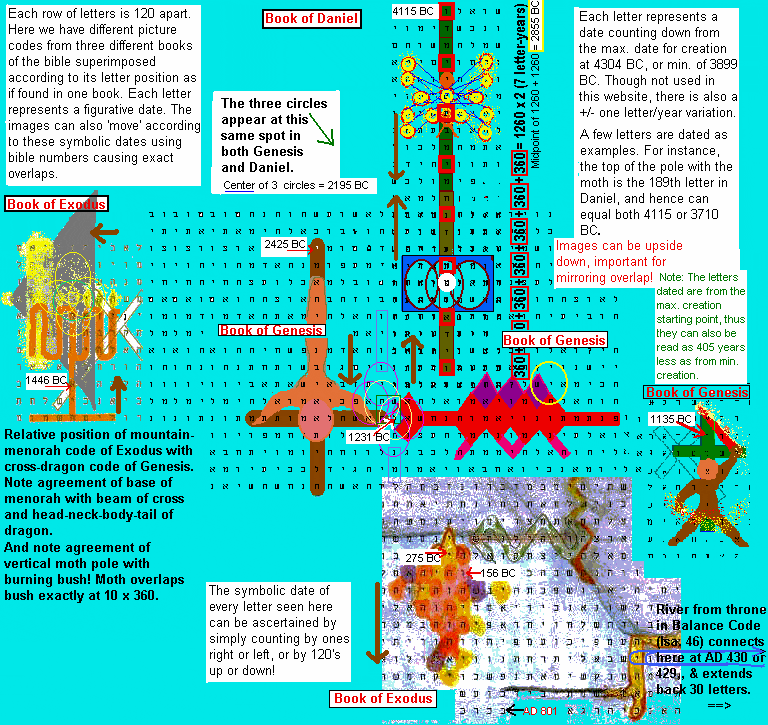 David, especially pay attention to what the serpent that forms the Menorah reads, and the quote that follows, written 24 years ago.
The main (middle) branch of the Menorah reads: "She is the queen", with the Hebrew letter "Heh" at the start, middle, and end of this key phrase. (The same is true of the flames.) "Heh" is the Hebrew equivalent of the Greek letter "Eta", because 'not one Iota will pass until all is fulfilled'.
The middle "Heh", as you know, is today, as explained 24 years ago!
(Jesus says:) "A lamp for her in Him I will be, 
a king for them, Jesus!"
(Leah, the symbolic 'bride' of the Lamb, replies:) "Let Him weary for me!"
(The Spirit says:) "But, for whom is His Lamb a king?
"Behold, for when His flaming lamp shone, He sang for joy:
(Jesus replies:) "I AM a king for them—Jesus!"
("I AM" is written defectively on purpose, cf. Hosea 13:10. "Jesus" is spelt the way Jews spell His name today; however, the full spelling is encoded in the text too. See the "Yeshua-Yeshua" matrix below. The letters there spell the name of Jesus in full, and use the very same letters that spelt 'Jesus' according to the above traditional Jewish spelling.)