Donald… Humble yourself before God so that prosperity might continue under your leadership.
The above was said one year ago in a post on February 15, 2020. I quote it ahead of what is said next in order to demonstrate that I am not against Trump and that I have always acknowledged the good he did — as well as the evil.
Hopefully, this is the last post about Trump. It has not been easy these many years to proclaim the exact opposite of what 99 percent of the 'prophets' say, the majority of which are endorsed by the leadership of the charismatic movement.
(This is why "submission to ecclesiastical authority" is not the answer to the current prophetic confusion, as many suggest. A complete overhaul from head to toe is necessary before "submission" can work, down to the very definition of what New Testament "Church" even looks like.)
Increasingly clear prophecy about Donald Trump over the past ten years
Over the past 10 years, the Lord gave me many prophetic messages about Donald Trump with great signs following. At the end of this short article are the posts during just the past four years about Trump.
Some of the below posts refer to the much earlier articles about a man named "Don" who would arise and be considered by some to be like "king Cyrus", and that he would be very wealthy. However, the 2011-prophecy said that in the end "Don" would disappoint 'like a cloud without rain'. He would be a rival of "Hillary", whom God mocked as 'hilarious Hillary, just as he mocked the statue of Baal.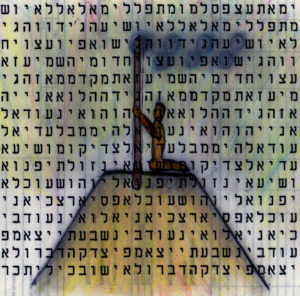 The Lord revealed an image of a man "whose name is Don" atop a tall mountain planting the flag of Israel. The mountain was "2300" days/years high. Furthermore, the flag of Israel was moved to the position of overtopping the mountain "2300 letters" from one point in the prophetic picture to another. Remember, all this was way back in 2011 and can easily be verified at "Internet Archive".
And so it was, "2300 days" later to the day, (around Hanukkah), Donald Trump moved the embassy to Jerusalem, "planting the flag" in Jerusalem, so to speak.
And so forth.
All this happened many years before I even heard of the name "Donald Trump".
Below is just a sampling of the prophetic images in order to give you some idea of what I mean. However, the purpose of this post is not to go over all this again, but to recap the basic message about Trump in lieu of the madness overtaking God's people.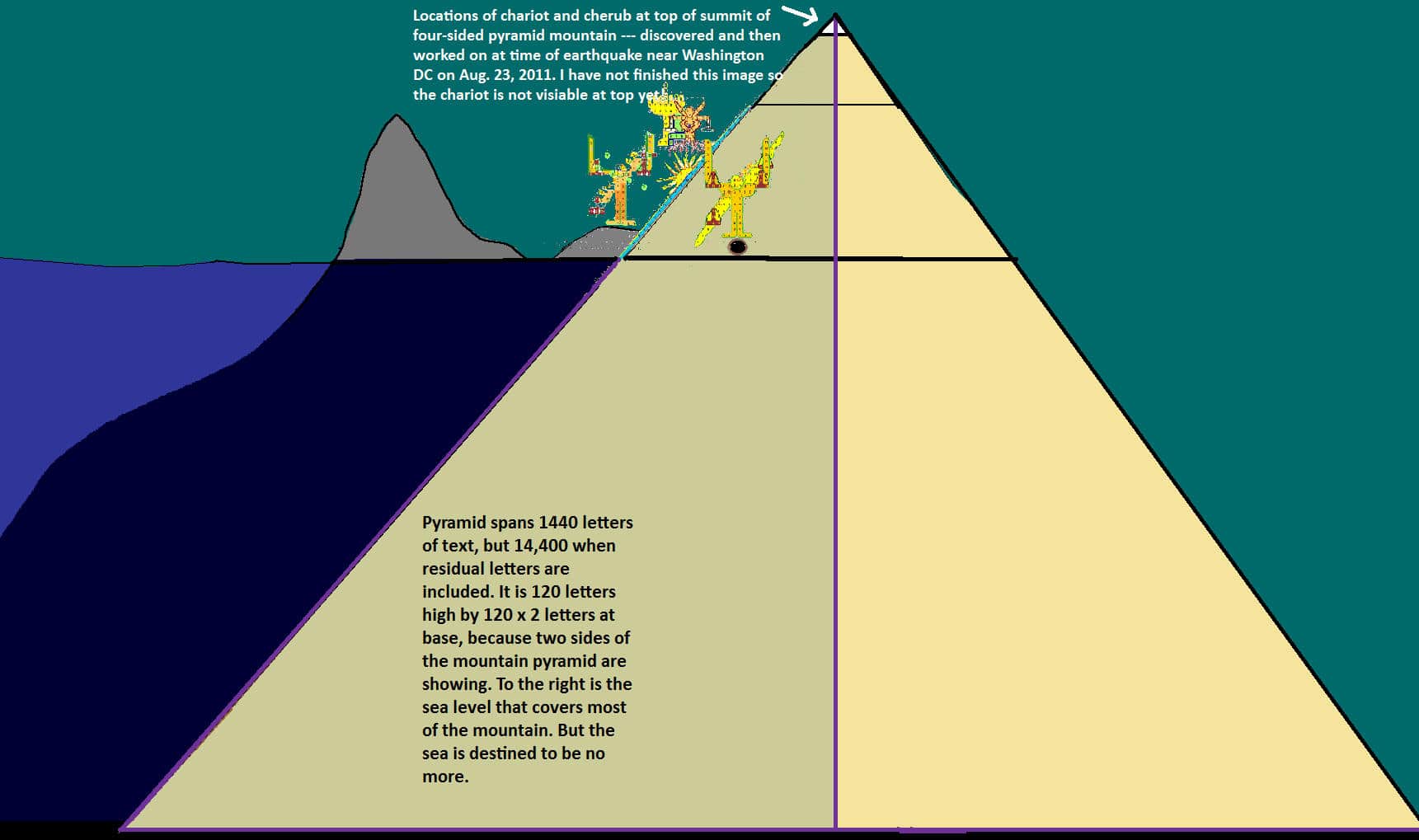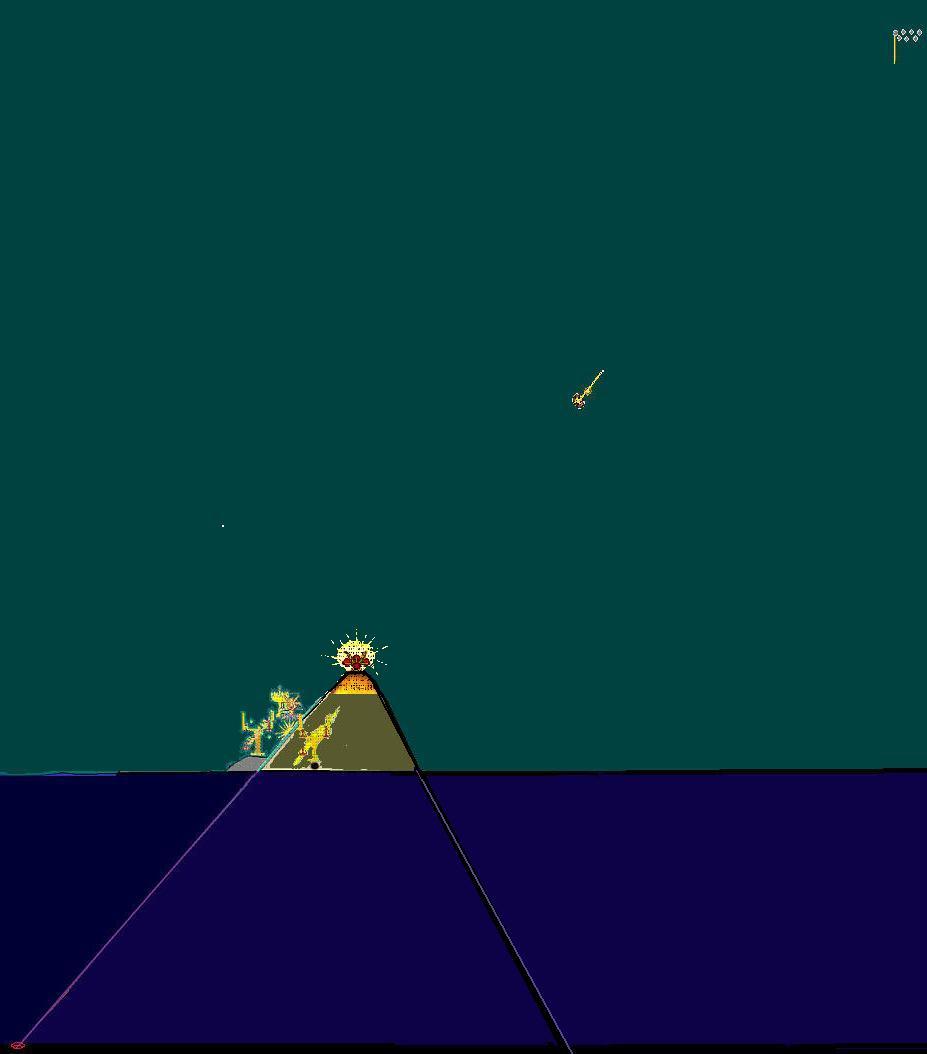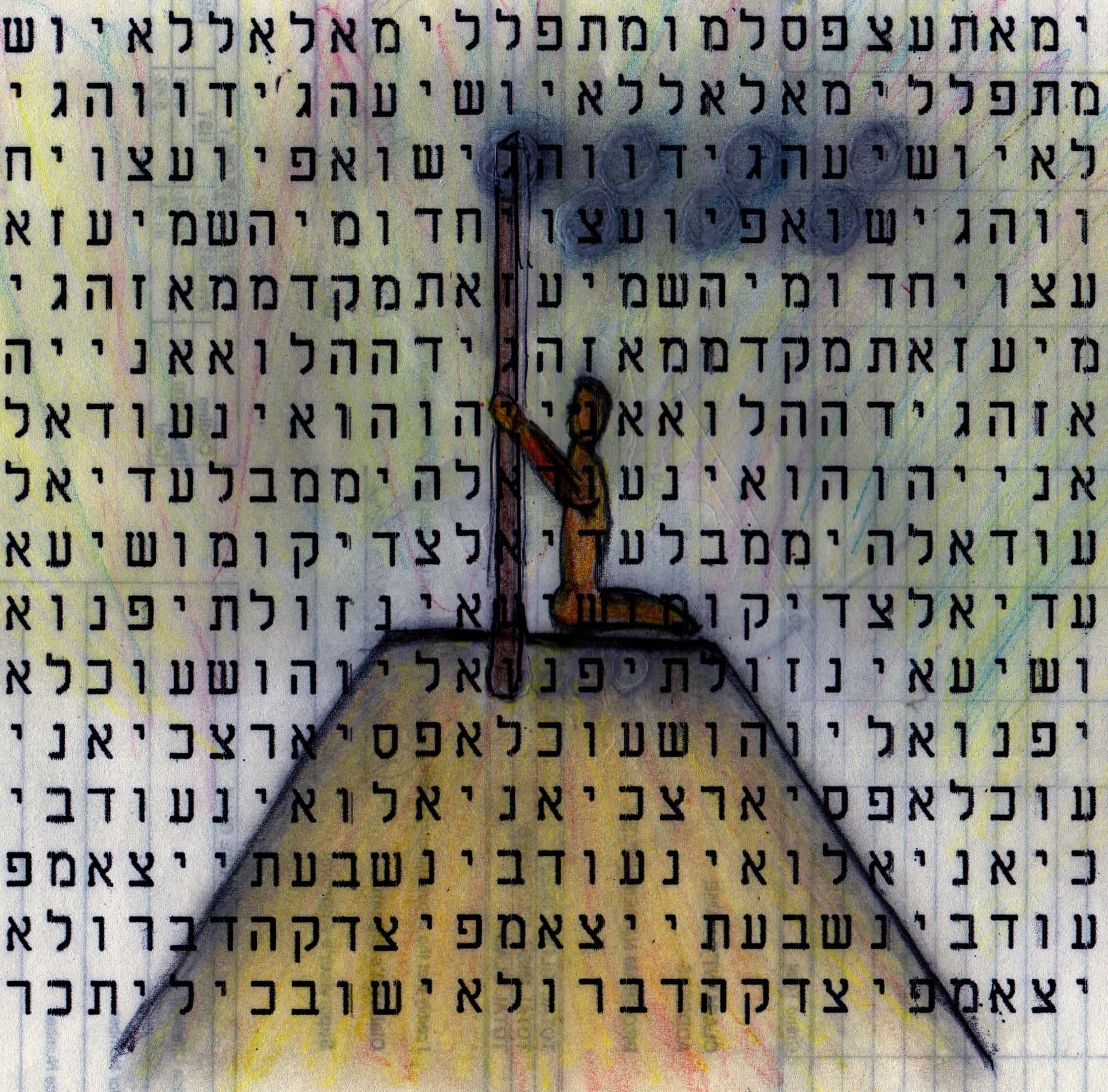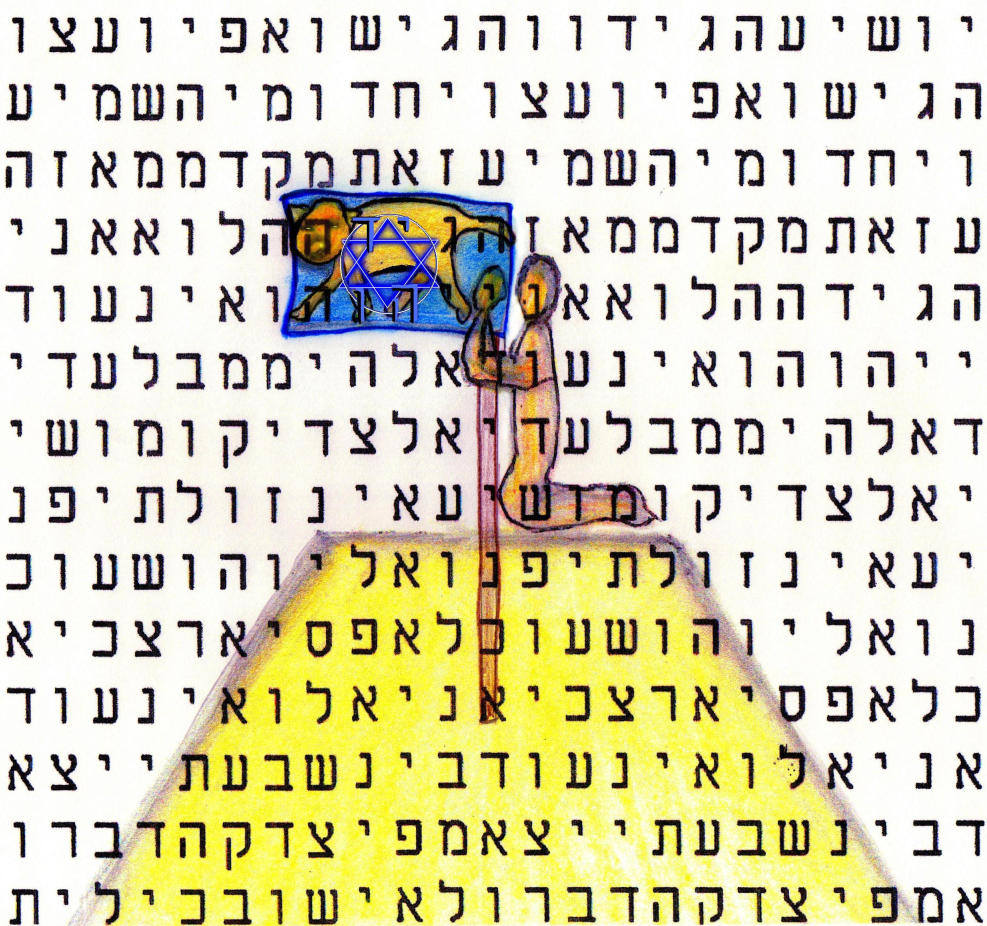 Prophetic messages during the Trump Presidency
Below are links to prophetic messages about Trump during the four years of his presidency.  The vast majority of Christians rejected everything I said.
The Lord gave me many prophetic words.
Not one word fell to the ground. All came to pass.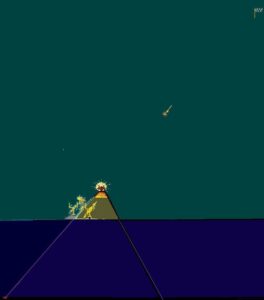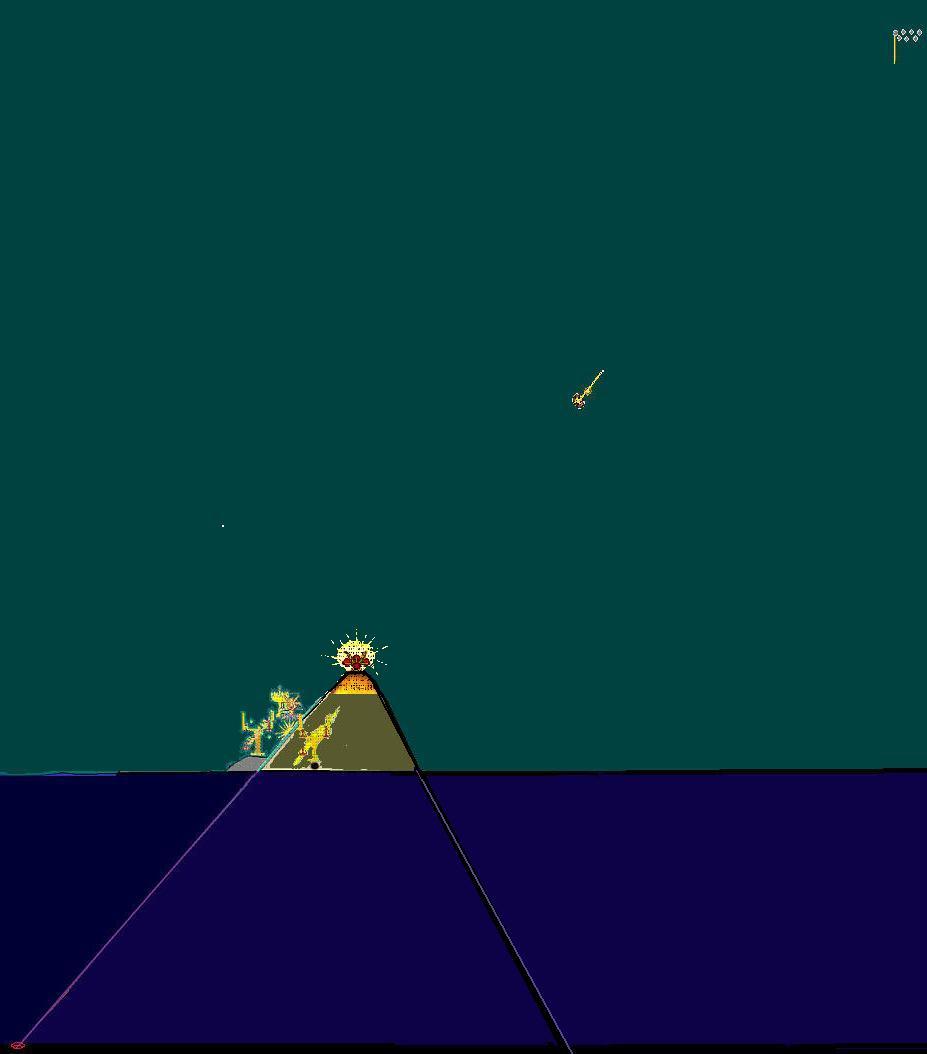 What is the truth about Trump revealed over and over again during the past ten years?
The TRUTH was validated by God hundreds of times by signs and wonders. For example, there was the time that an image of a meteor striking the moon atop the mountain (where "Don kneeled") during a wolf-blood-moon eclipse named after Donald Trump.
One hour later it literally happened and made headlines around the world. (See left image and caption.)
This is the gist of the message revealed over the past ten years about Trump — a message despised and rejected…
Prophetic Messages about Trump Summarized
A ruler would arise name "Don" (and "the son of dawn" Isa. 14:12 ESV), an impish man whom God would remove from power "after four years" unless he repents of his pride.
He would be like king Saul whom God gave in His anger but "removed" in His wrath.
Delusion would come upon God's people for a time because of their idolatry over this man and for mixing with the world. Jesus is their king and will have no rival. God knows the heart. Most (not all) are like Israel when they chose Saul to lead them rather than God. They will fall for a time in order to be purified.
However, if God's people do not repent, they are in danger of setting up an antichrist to rule over them in the future, (perhaps even the Antichrist, and his false-prophet son.)
But if they yield to the present ruler (Biden) and bestow due respect, then Biden will treat them well. But if they resist they will bring upon themselves a yoke of iron. 
God knows the wickedness of both parties. However, the kingdom of God has nothing to do with either of them. "The whole world lies in the lap of the evil one", and "the flesh profits nothing". Remember that! 1 John 5:19; John 6:63.
Stop trusting in Egypt
My friend, stop turning to Egypt for help!
But I will pass judgment on you

because you say, 'I have not sinned.'

Why do you go about changing your mind so much? You will also be disappointed by Egypt, just as you were disappointed by Assyria…

for the Lord has rejected those you trust;

you will not be helped by them. Jer. 2:35-37
What is the root of the problem?
Teachers who teach that Christians MUST vote rather than leaving this up to the individual and their conscience.
This error is compounded further by leaders who infer as to which party a "real" Christian should vote for, thereby dividing the body of Christ.
The devil is a strategist and has outmaneuvered carnal Christians. You cannot fight against flesh and blood. If you "lay hands" on a man thereby endorsing him, then you partake in his sins and risk his plagues, in this case, "The Plague of the Delusion of Donald Trump".
Trump is stuck on himself! — Are you stuck on Trump?
Then I heard another voice from heaven saying, "Come out of her, my people, lest you take part in her sins, lest you share in her plagues; Rev. 18:4
What then must we do?
Pray!
Watch!
Work!
Wait for the King of Heaven to return.
Prophetic words about Trump during the four years of his presidency
Suggested Video about the Trump Delusion