Three and a half years ago, the Lord revealed Pi from a Biblical perspective. Now He has revealed the foundation, which upholds all things — the cornerstone.
Jesus is the cornerstone.
I have been locked away in a deep study for the past few months. The past month, in particular, has been incredibly intense. After 32 years of studying the numbers in the Bible, it became apparent to me that there must be an underlying formula behind the millions of interweaving patterns that I have studied and posted about. I initially thought that someone else might discover it, but to my surprise, the Lord began to reveal it the very next day.
I wept.
Given the past month's events, including the earthquake, the revival, and the findings of the Webb Telescope, I believe that they are all signs of a great transition in the world. Moreover, understanding Prime Numbers is also a significant sign.
'We just discovered the impossible': Giant young galaxies shake up our understanding of the early universe.

Astronomy.com (Feb 23, 2023)
The final understanding came this morning and its diagrams. Here is a photocopy of the rough work that contains all the essential information.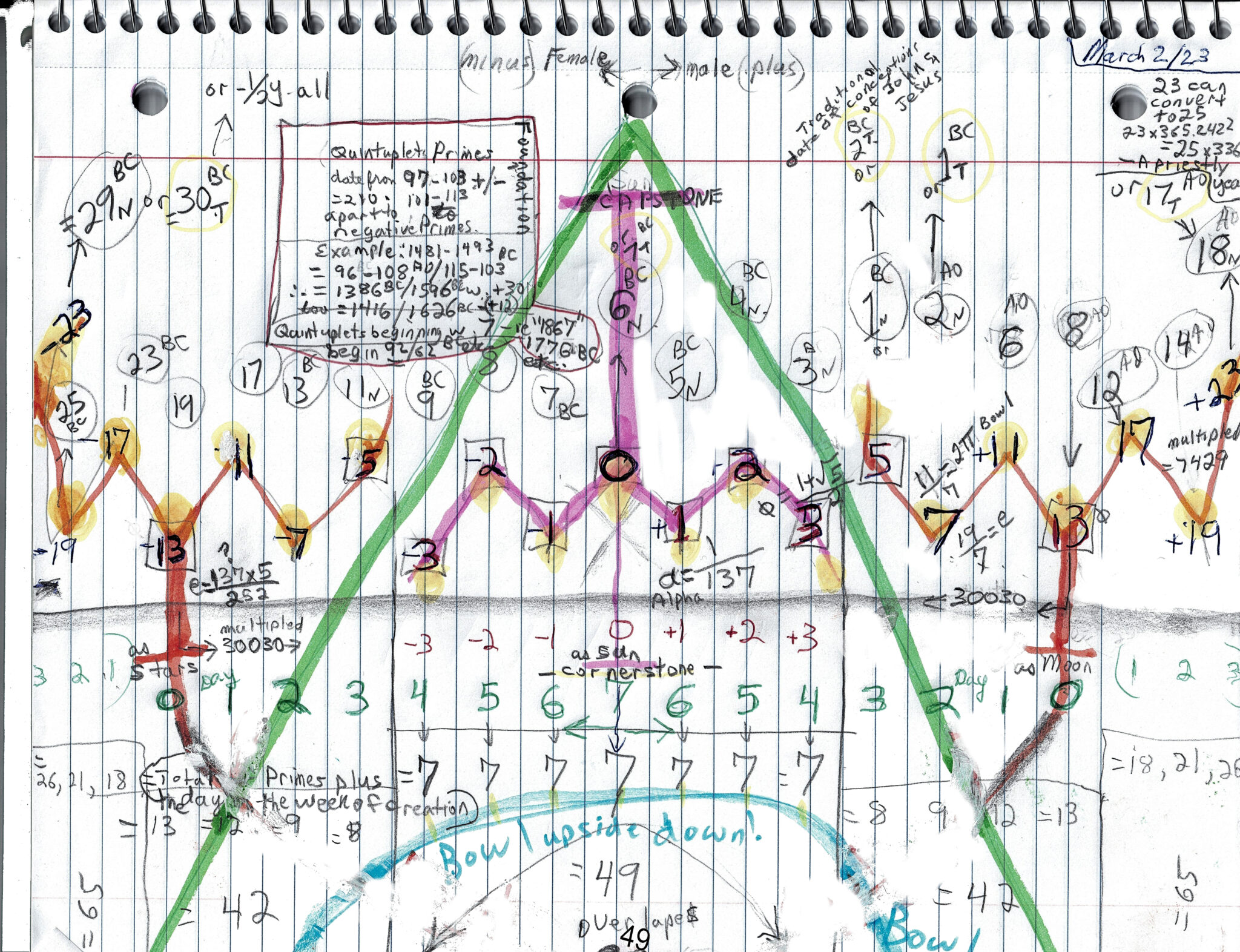 The middle menorah is the cornerstone. The rest, including primes 97-113 (prime sextuplet), form the foundation. All other primes larger than these take their position in time from 97-113 (i.e., 92/96 to 104/108 AD, as well as thirty less, 62-78 AD, etc.), and also less 210 to the negative prime equivalents. This will be explained more fully later.
The larger the constellation of primes, the more rare and important it is. The menorah on the right and left is itself a constellation of seven primes. After this, only a maximum constellation (cluster) of six primes exists. See Wikipedia for more.
The diagram is meant to be viewed upside down — as seen from heaven.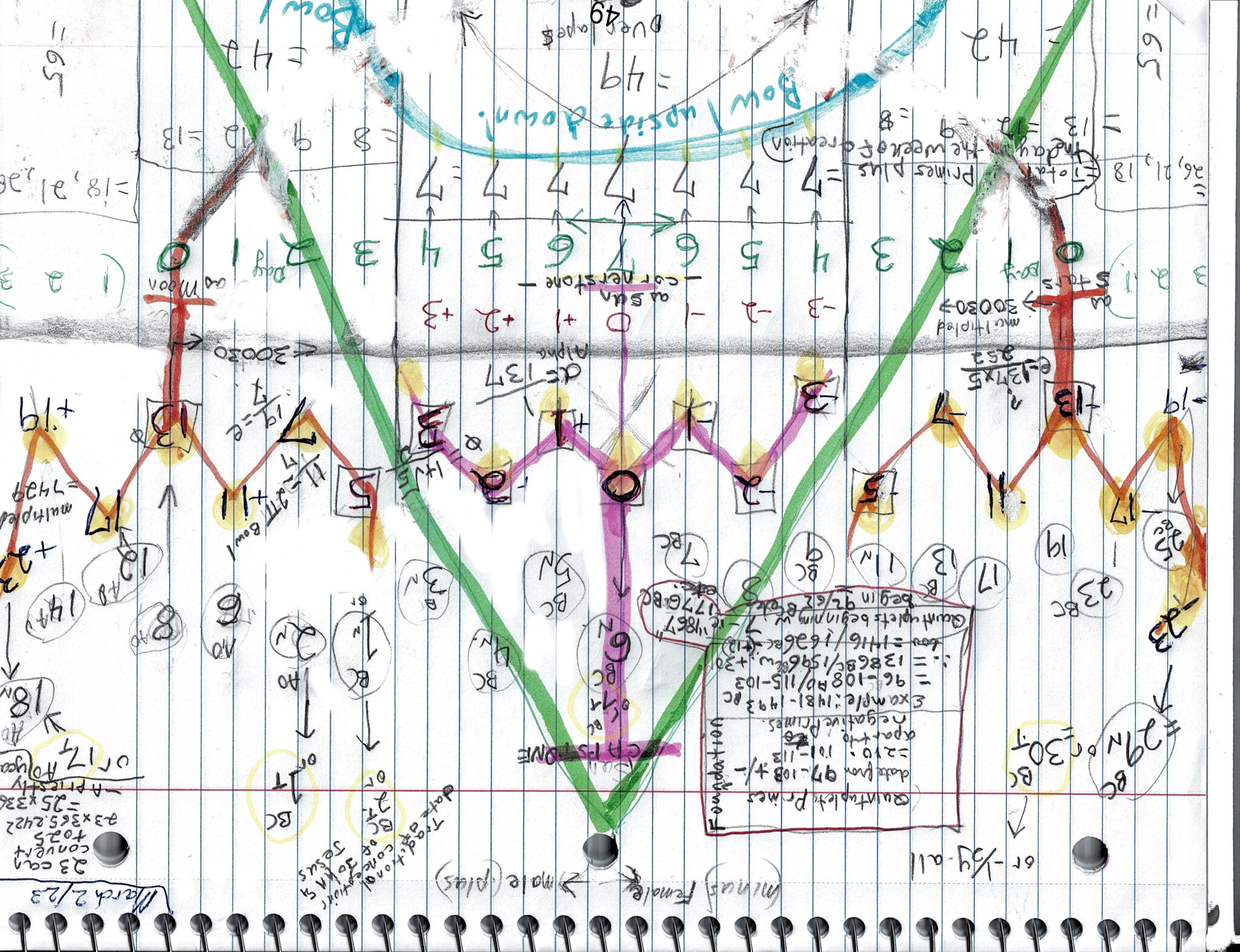 Expect future articles explaining this chart, the Lord willing.