This is an update to the recent post and is intended to be read within the context of what was discussed in that post:
See, Homosexuality and the Tree of Life March 10, 2020
---
Sophie Gregoire Trudeau tests positive for COVID-19; PM begins 14-day isolation (CTV News)
"Coronavirus" literally means, "The crown-shaped venom of a serpent". As you read the below excerpt from the main post, recall that the serpent in the garden stole Adam's crown.
---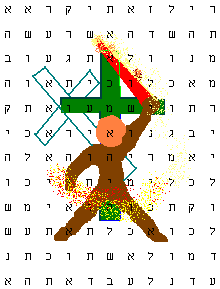 Update:
Also on this day (March 9th, or thereabouts), the wife of the Prime Minister of Canada became infected with the coronavirus at a pro-LGBT gathering in England. She is just the 158th person in Canada, (merely one person for every quarter-million in Canada).
The PM must also go into isolation — like Adam and Eve, the first rulers of the world — driven out of Eden.
What are the odds that this is a mere coincidence — to happen on the same day that the "Conversion Therapy" law is tabled?
I am not saying that the virus is God's judgment against homosexuals, but rather a general warning not to tamper with the commandments of God. For example, the coronavirus began in China and coincided with China altering the Bible, (Rev. 22:8).
I warn everyone who hears the words of the prophecy of this scroll: If anyone adds anything to them, God will add to that person the plagues described in this scroll.
Wiser than God?
Moreover, the name of the wife of Trudeau is "Sophie Grégoire", meaning "wisdom" and 'see' ==> "watch" (Gen 3:6).
"And when the woman saw that the tree was good for food, and that it was pleasant to the eyes, and a tree to be desired to make one wise ("Sophie"), she took of the fruit thereof, and did eat, and gave (it) also unto her husband with her; and he did eat." (Gen 3:6)
---
See, Homosexuality and the Tree of Life March 10, 2020
---
Also of interest: 9.99/6.66%